Safely Serving Essential Industries with Crucial Support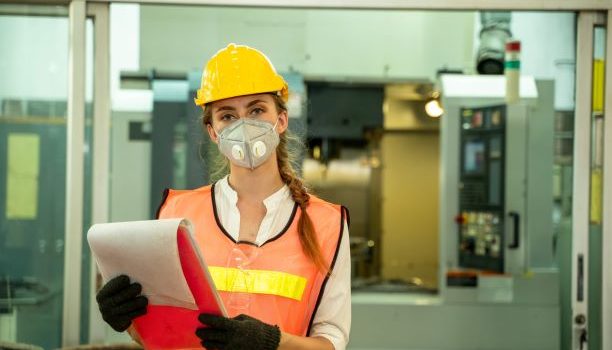 Posted on May 7, 2020
COVID-19 has made a deep impact on the national economy and general well-being of the communities we serve. Across the World, businesses have temporarily closed and those deemed essential have been doing their best to continue smooth operations to keep society moving forward.
Process Industrial Supply is proud to be among the businesses that have remained open throughout these times. The services and products we provide have been deemed essential to keeping our communities functioning. Here are some of the ways we are trying to make a difference through our services for industries like yours.
Our Products serve Essential Industries!
Even with social distancing practices in place, nearly every industry we serve provides an essential service to society. From manufacturing to energy and military services, we help ensure that our customers have reliable equipment when it counts!
When it comes to industrial equipment, nothing lasts forever and sometimes equipment and parts need to be replaced or repaired. As newer lines of products are released, "older" equipment parts are deemed obsolete, even if they were part of a recent product line. When obsolete equipment is what you depend on, you can trust Process Industrial Supply to deliver crucial support and the necessary parts in a timely manner, with short lead times!
Curb Your Obsolete Equipment Frustrations
Being essential during a pandemic can be stressful in itself. However, imagine the frustration you feel looking for an elusive part in these times, knowing that your business needs to operate at 100 percent capacity. At Process Industrial Supply, we specialize in helping our clients stress less by providing solutions and repairs to the difficult problems that can arise from malfunctioning equipment.
We offer industrial products that help mitigate the risk of downtime. The industries we serve have benefitted from our ability to provide quality items quickly, such as:
Relays, Limit Switches, and Contactors
Encoders, VFD's, Motors, and Drives
IO Boards, Control Boards, SBC's and Power Supply
Panel and Operator Interfaces
And brands such as:
Allen Bradley, ABB, and Siemens
Telemacanique, Cutler Hammer, and Reliance Electric
GE, Bently Nevada, Siemens, and Rexroth
Datalogic, Balluff, SICK, and Baldor
Staying essential is a requirement for all of us on the front line. That is why we help ensure that your equipment remains reliable during these trying times.
Orders and Deliveries are Contact-Free
Customer service has always been one of the cornerstones of our company. However, in the new normal of today, social distancing is the key to ensure the safety of our clients and employees. One of the best things about ordering essential equipment from Process Industrial Supply is our contact-free communication and delivery. We know that you want to keep your business and employees safe, and that is why we take the extra steps necessary to make your experience an easy and fast one.
All you have to do is search for the desired product in our online inventory and add it to your quote request form. From there, contact us for product availability and to iron out the pricing and payment details.
This entire ordering process does not require you to leave the comfort of your home or office and adheres to social distancing standards set by the government and health officials.
Maintaining Employee Health Supports Smooth Operations
As a partner in the world of essential services, we must be certain that our processes are not halted by the effects of COVID-19. That is why we ensure that our employees maintain a strict handwashing regimen, wear appropriate face/hand protection, and practice effective social distancing on the job.
We also do not allow employees to work a shift if they are feeling ill or currently have any of the known symptoms of COVID-19. Safety is a top priority, and it all starts with the safety of our dedicated staff who handle our essential products.
Keep Your Essential Equipment Up and Running the Help of Process Industrial Supply
If you are a member of an essential industry that needs a simple solution for hard-to-find equipment parts, Process Industrial Supply is here to help! All our products are backed with a warranty and can be shipped to your location within a couple of days. Trust our team to help your needs get met. Do not let another day go by without the use of your essential equipment. Contact Process Industrial Supply today to learn more about our products and place an immediate order.
Back to Blog